This Mother's Day, give your daughter-in-law a gift she won't forget! She's the mother of your grandchildren and she deserves to have a wonderful day. Our list of Mother's Day gifts for your daughter-in-law will help you find a gift that shows how appreciative you are of her.
Personalized Mug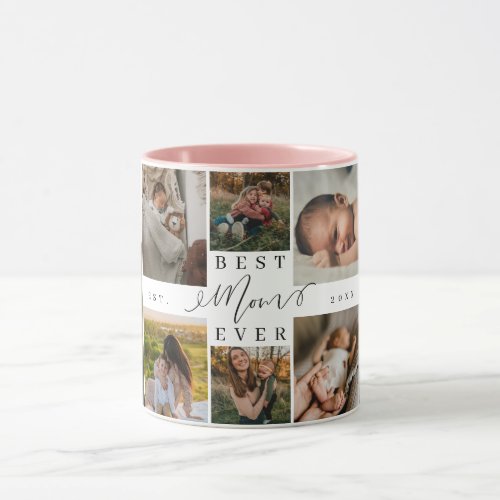 You know your daughter-in-law is a great mom, so let her know with this thoughtful, personalized mug!
Personalized with the year of her eldest's birth and seven images of your choosing, this thoughtful mug will be perfect for her morning coffee. The words "Best Mom Ever" feature among all the pictures.
There's two different sizes available and you can choose from a variety of colors for the inside.
Flowers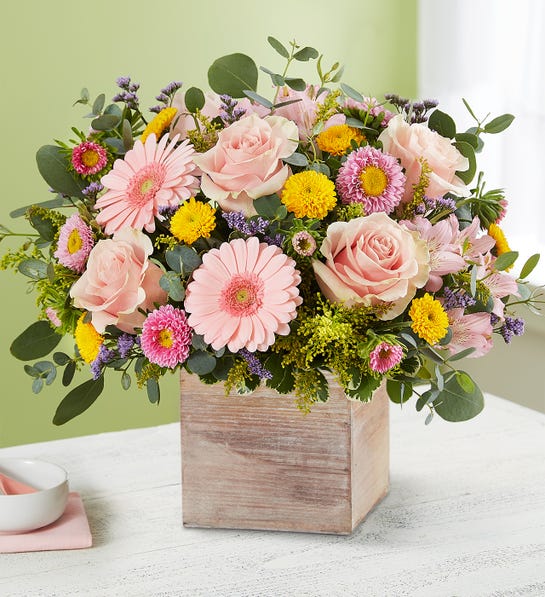 Flowers are a classic Mother's Day Gift, and with good reason!
With three different sizes of blooms to pick from, you can send a bouquet that fits your budget and is sure to impress. These Spring Blooms are perfect for Mother's Day and feature daisies, lilies, and more!
If you can't celebrate together in person, then flowers are a great gift to send from far away!
Picture Frame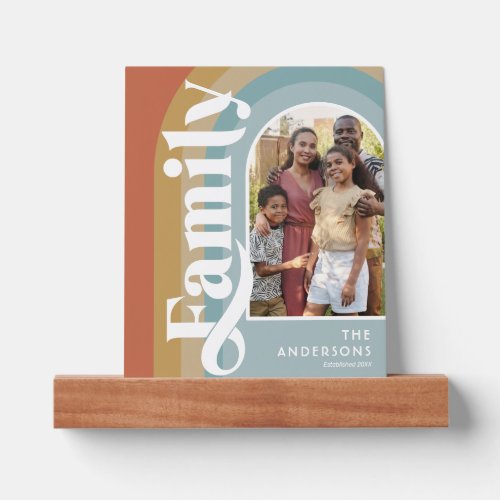 Searching for a personal gift that won't break the bank? Consider this adorable picture ledge!
Complete with both a ledge and a picture (there are multiple sizes available), this gift is a unique take on a picture frame. The picture can be personalized with her name and the year the family was established.
This sweet gift is thoughtful and unlike any other!
Our Family Recipe Book
This sweet gift is perfect for Mother's Day!
This recipe journal allows her to record all her family recipes in one central place. There are dedicated pages for all courses, including appetizers, desserts, main courses, and more.
With a hardcover binding and plenty of pages, this is a great gift for any daughter-in-law who loves to cook!
Spafinder Gift Card
This is the perfect gift for any busy mother!
Give her the gift of relaxation with a Spa Finder gift card. Spa Finder gift cards can be mailed, emailed, or printed and used at thousands of locations across the country. You can select the amount, so the gift can fit your budget.
Pair it with the offer to babysit for a complete gift that will give her a chance to relax.
Personalized Mother's Necklace
Looking for a meaningful and elegant gift? A personalized mother's necklace will show her how much you care!
With the option to add six different names and birthstones, this elegant necklace features six rings surrounding a heart gem.
This is the type of gift that she won't forget!
Bath Bombs
You know your daughter-in-law has a stressful life, so give her a gift that will help her relax!
This set of 12 bath bombs comes in a variety of scents including rose, vanilla, lavender, and more! Made with natural ingredients, these fun bath bombs will dye the water and make a bath experience that will help her relax.
This is the perfect gift for any woman with a stressful life who needs a night off! Step up the gift by offering to babysit for a night and letting her truly relax.
Personalized Mixing Bowl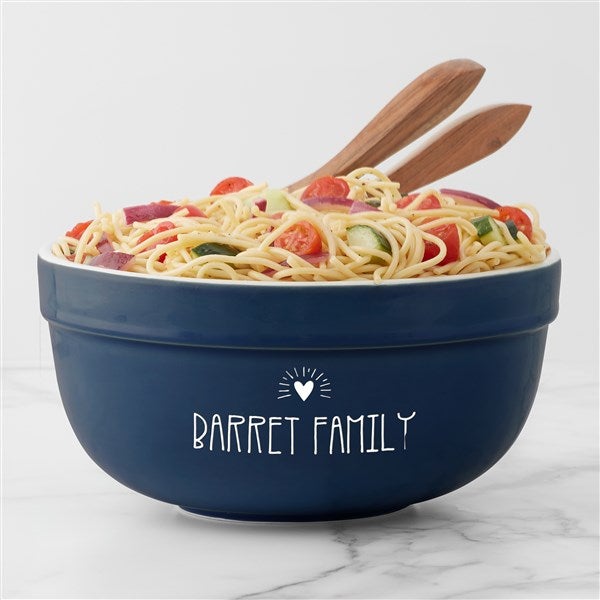 If your daughter-in-law loves to cook or entertain, then a custom mixing bowl makes a great gift!
Available in three different colors, you can personalize a line of text with her last name or a sweet note like "made with love." The text is below a heart icon.
This unique gift is both practical and meaningful and is sure to make her smile!
Custom Blanket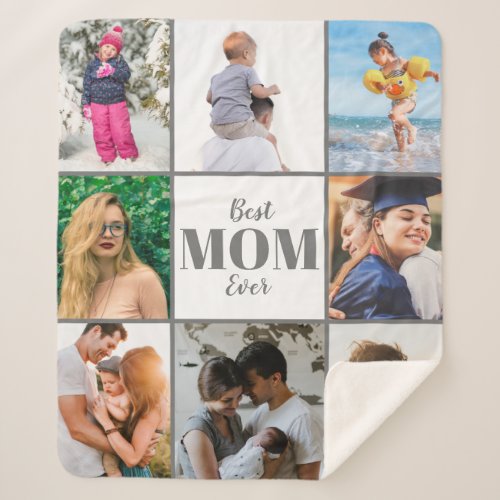 This is a unique and meaningful gift that your daughter-in-law will love!
The Best Mom Ever blanket features eight of your own pictures surrounded by the words "Best Mom Ever." It's available in three different sizes.
With its own personal touch, this blanket will keep her warm and warm her heart!
Gift Basket
If you don't live nearby or will be away for Mother's Day, but want to send a nice gift, a gift basket is perfect!
This With Love champagne gift basket includes a bottle of Moet champagne, chocolate hearts, cheese, flatbread cookies, and more. All of this comes in an adorable heart-covered box.
This is a delicious gift she'll love!
Forever Loved Keepsake Clock
Show your daughter-in-law how grateful you are that she's part of your family with this meaningful gift!
This crystal, heart-shaped table clock reads "My daughter-in-law, we were never so blessed as the day you joined our family." The precision clock features roman numerals.
This sweet gift is sure to make her feel special!
Ugg Slippers
Want to give her a gift that will be relaxing and luxurious? Consider Ugg slippers!
Available in 11 different colors and a variety of sizes, you can find the perfect slippers for your daughter-in-law.
Soft, luxurious, and comfortable, these make a great gift for anyone who deserves to rest their feet sometimes!
Essential Oil Diffuser
Essential oil diffusers are a thoughtful gift that she'll love!
This diffuser is made of handmade glass and has four different timer settings. It's quiet and no heat is used, so it's perfect for a house with children.
Make it a complete gift by including a set of essential oils. She'll be able to benefit from relaxing aromatherapy with this thoughtful gift!
Custom Pillow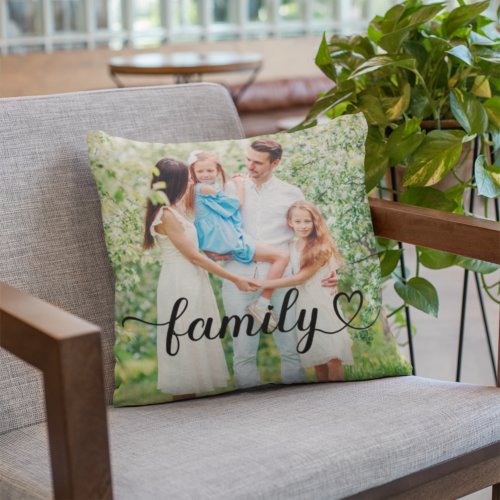 This sweet and thoughtful gift will make her light up!
This personalized pillow features a picture of her family in the background, with the word "Family" followed by a heart in the foreground.
You have the choice of several sizes and pillow types (including outdoors!) so you can pick a pillow that she'll love.
Coffee of the Month Club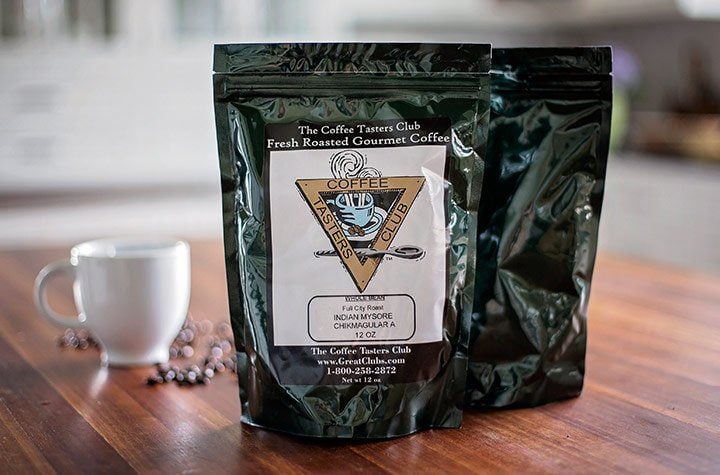 This is the perfect gift for anyone who loves coffee!
The coffee of the month club will send her 2 bags of premium coffee every month, as well as the Coffee Expeditions newsletter. You can pick the length of the membership, from 2 to 12 months.
Complete the gift with a personalized coffee mug for a memorable gift she'll love!
Tote Bag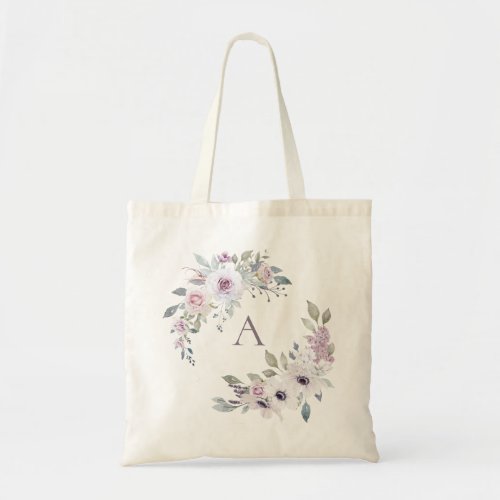 Tote bags are both fashionable and practical, so they're great for any on-the-go mother!
This personalized tote bag features beautiful flowers surrounding her initial. The pattern is available on a variety of different types and sizes of tote bags, so you can find one that will best suit her style and life.
Both practical and thoughtful, this is a gift she's sure to appreciate!
You Might Also Like: