Aunts can be mother-like figures and they deserve to be celebrated, too! Our list of Mother's Day gift ideas for aunts will help you find the perfect gift to show your aunt how appreciated and loved she is. We have gifts for all budgets.
Aunt Necklace
This beautiful necklace makes a great Mother's Day gift for any aunt!
With a knot that symbolizes the unbreakable bond between aunt and niece, this necklace will show her how much you care.
The necklace comes in a box with a sweet message for your aunt under the necklace itself. This is a great way to say that she's the best aunt ever!
Personalized Apron
This Mother's Day, give your aunt who loves to cook a personalized apron!
This fun apron has two lines of personalizable text that surround a fun picture of hanging kitchen supplies. There are two colors available – copper and stainless.
You can also purchase a matching pot holder for a complete gift that any woman who loves to cook or bake will love!
Best Aunt Ever Custom Picture
If she's the best aunt ever, then she needs this Best Aunt Ever custom picture. There are three different sizes available.
You can add up to twelve humans or pets in this personalized picture. You specify hair color and name for a truly custom picture that will be unlike any other gift she receives.
This is a great way to show her how awesome you think she is!
Personalized Tote Bag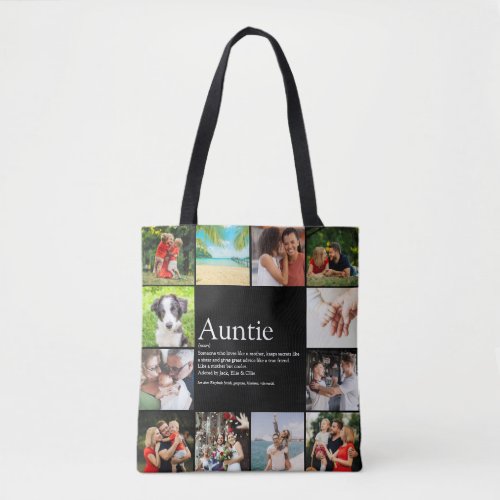 This is both a practical and personal gift!
This sweet tote bag features 12 pictures of your choosing surrounding a text about the definition of Aunties. You can personalize the text to read how you define aunt.
The last line of the text can be a personalized message from the nieces and nephews. This is a sweet gift she'll love!
Gourmet Wine and Cheese Gift Basket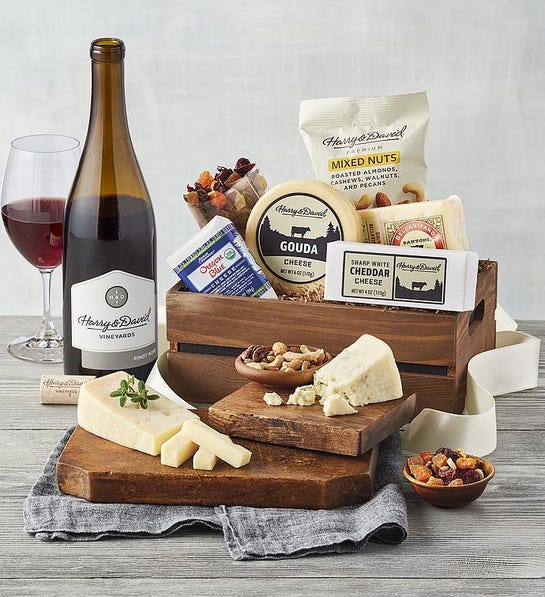 If you can't spend Mother's Day with your aunt, consider giving her a gourmet wine and cheese gift basket.
This basket has a selection of cheese, dried fruits, and nuts as well as a bottle of red wine.
It comes in a wooden crate for a classy gift that she'll enjoy!
Personalized Puzzle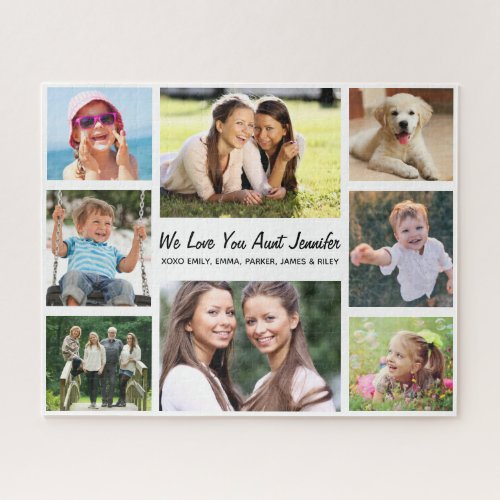 Searching for a gift that you can do together? Why not give her a custom puzzle?
This custom puzzle allows you to add eight of your own pictures and your own message.
You can pick a size from 30 pieces to over a thousand. Set aside an afternoon to do this puzzle together! It makes for a thoughtful, meaningful gift.
Best Aunt Ever Wine Glass
If she's the fun wine aunt, then she needs a Best Aunt Ever wine glass.
It's hand-painted and shipped in a beautiful, decorative box so it's ready to be gifted.
Complete the gift with a bottle (or two!) of her favorite wine. She'll love this gift!
Flowers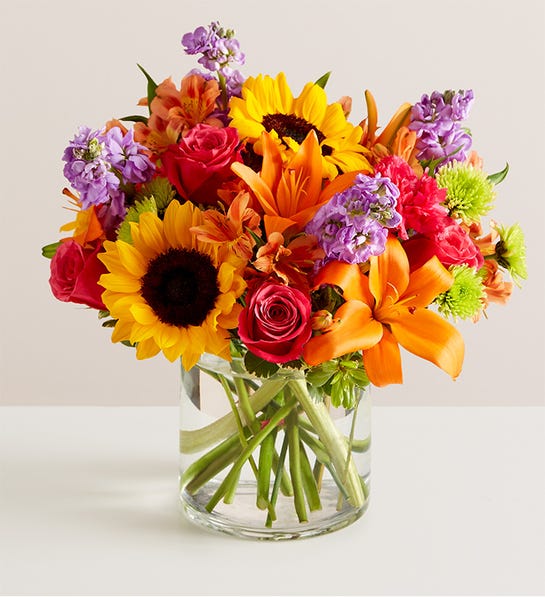 Flowers are a traditional Mother's Day gift! They're also a great gift for aunts on Mother's Day.
With so many choices to pick from, some of which have same-day delivery available, you can find the perfect bouquet for your aunt.
These are a great gift for any aunt who lives a long distance away or who you can't spend Mother's Day with in person.
Wine Bottle Stopper
If she loves wine, then these wine bottle stoppers are a great gift!
This set of three wine stoppers features three of Van Gogh's paintings and are made of stainless steel.
If she's not a fan of Van Gogh, there are other selections, available, as well.
Auntie T-Shirt
Searching for an affordable gift that will make her feel special? How about an auntie t-shirt?
With so many colors and styles to pick from, you can find one that suits her style.
These t-shirts are perfect for family get-togethers or outings!
Slippers
Being an aunt is hard work! Help her relax with a nice pair of slippers.
With several colors available, these warm and cozy slippers will keep her feet warm during the winter.
Made with thick memory foam and rubber non-slip soles, these slippers are an affordable gift that she'll love!
Personalized Funtie Coffee Mug
This sweet gift is perfect for any fun aunt!
On one side of the mug, there's the word "funtie" with a definition that reads "The fun aunt. Like a mom, only way cooler."
On the other side of the mug, there's a picture of your choosing.
Love Knows No Distance Picture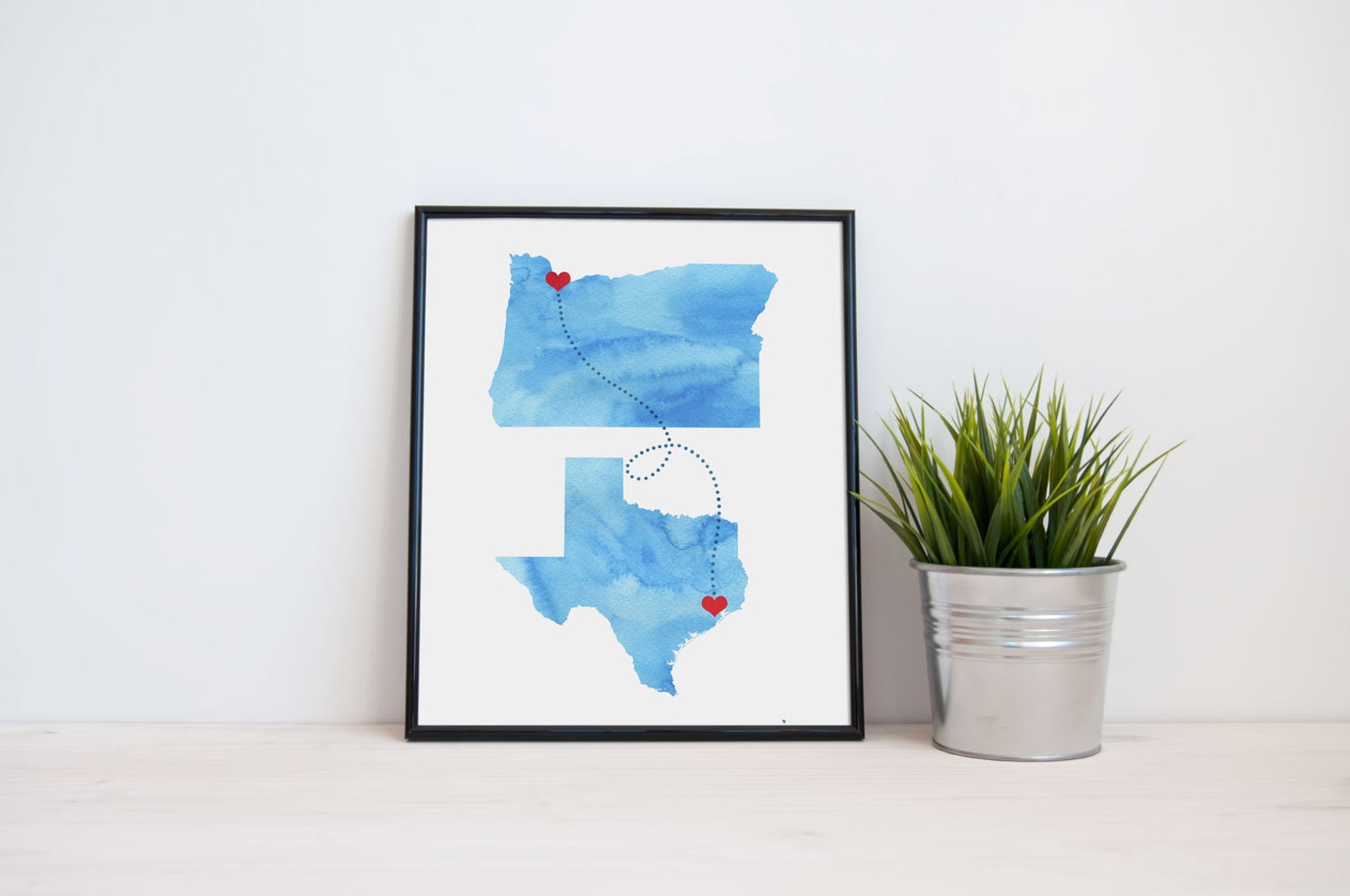 If your aunt lives in a different state, then this Love Knows No Distance picture will make a great gift!
You can pick any two states and cities and a variety of different color styles for this personalized gift.
With different sizes and styles available, this is a meaningful gift that she'll love.
Aunt Picture Frame
This classic gift is a great Mother's Day gift for any aunt!
This distressed wood picture frame features the words "me and my aunt." Add your favorite picture of the two of you for a meaningful gift.
It fits a 4 by 6 picture and has both an easel and a triangle hanger.
Custom Cutting Board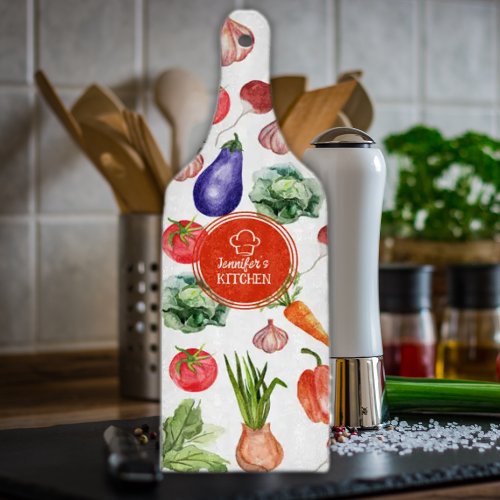 This custom cutting board is a wonderful gift for any auntie who loves to cook!
With a beautiful vegetable pattern in the background, this glass cutting board will elevate any kitchen.
Personalize with your aunt's name for a custom gift she'll love!
Pressed Flower Earrings
Perfect for any aunt who loves flowers, these pressed flower earrings are a thoughtful gift.
There are different colors and styles available, so you can find one that she'll love.
These are stylish and affordable, so they make a great gift!
Related: Gift Ideas for Gardeners
Soft Serve Maker
This is the perfect Mother's Day gift for aunts who love ice cream! This Cuisinart Soft Serve Ice Cream Maker allows her to make delicious soft serve ice cream from the comfort of her own kitchen.
In just 20 minutes, she can make up to 1-1/2 quarts of ice cream. There are also three condiment dispensers included for the perfect ice cream cone.
With this in her kitchen, she'll definitely be the favorite aunt!
New York Times Women Making History Coffee Table Book
This is a great gift for any history-loving Aunt! The New York Times Women Making History Coffee Table Book is full of women who dared to stand up for equal rights.
Featuring articles about suffragettes, Sandra Day O'Connor, and more, this book celebrates the progress of American women.
Personalized Pillow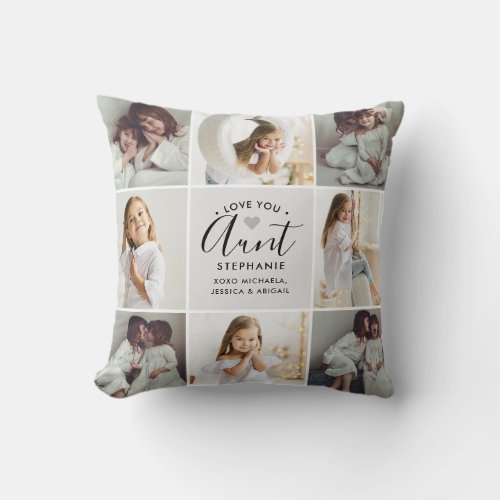 This is a unique gift she'll love!
This personalized pillow includes eight of your own pictures surrounding a personalized block of text.
Write a sweet note or just say "I love you" with this pillow that she'll cherish for a long time to come.
You Might Also Like: