Searching for a gift for someone who loves to play tennis? Our list of gift ideas for tennis players can help! We have gift ideas for women who love to hit the courts. These gifts will
Relaxing Gift Ideas for Tennis Players
Tennis can be an intense sport! These gift ideas will help any tennis pro relax after a long match or day of training.
Massage Gun
A handheld massage gun is a great way to loosen up muscles and feel better after a day of training. This one comes with twelve massage heads and has seven different speeds. It's lightweight and comes with a carrying case, so she can bring it along with her if she's traveling for tennis. This is a gift she'll love and be able to use!
Tennis Ball Bath Bombs
Combine her love of tennis with a relaxing gift with these clever and cute tennis ball bath bombs! They come in a pack of four and contain Epsom salt for muscle relaxation while she soaks. There's a nice citrus scent so she'll smell good and be relaxed. This is a fun and affordable gift that she's sure to appreciate.
Funny Wine Glass
Help her relax after a long day with this funny tennis-themed wine glass. This "serve me wine" wine glass is clever and funny. It's 12 oz and comes with a lid, so it's perfect for on-the-go drinking. It's also insulated so it works well for cocktails, as well as wine.
Tennis Socks
Give her a practical gift with these fun tennis socks! These adorable socks have tennis rackets on them and say "Lucky Socks." They also have little tennis balls on the cuff. They're crew socks so they're perfect to wear while hitting some balls. Who knows? Maybe they'll become her lucky pair of socks!
Personalized Racket Mug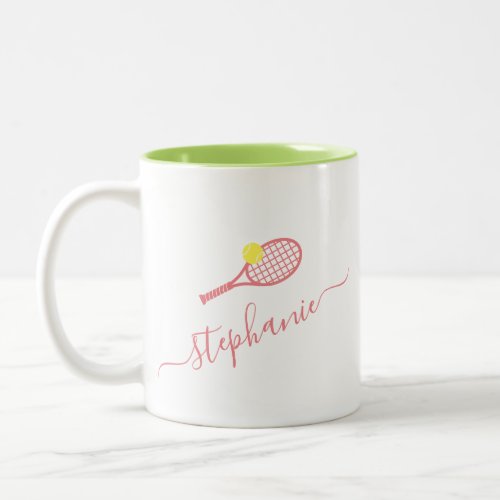 Help her get her much-needed pre-tennis caffeine with this adorable personalized racket mug. Available in four different color sets, this mug has her name written in cursive with a racket and tennis ball. You can also pick from a variety of different mug styles, including a travel mug, so she can drink her coffee or tea on the go.
Practical Tennis Gifts
These practical tennis gifts will help her time on the court even better!
Insulated Water Bottle
Everyone can use a good insulated water bottle! Hydroflasks are known for their incredible ability to keep water cold for hours. They're available in three different sizes and a variety of fun colors, including orange, blue, green, pink, and black, so you can pick the one that she'll like the best. These are great for when she's hitting the courts on hot summer days or just for carrying around town while running errands.
Related: 30 High School Graduation Gifts for Her
Fitness Tracker
If she doesn't have a fitness tracker, then this will be a wonderful gift that she'll appreciate! I recommend the Fitbit Charge 5, which includes a GPS tracker, sleep tracking, and a heart rate monitor. It's available in three different colors, and there are a variety of other bands that you can buy, as well. She can track the calories that she burns while playing tennis or doing any other workout. This gift is sure to get daily use!
Tennis Bag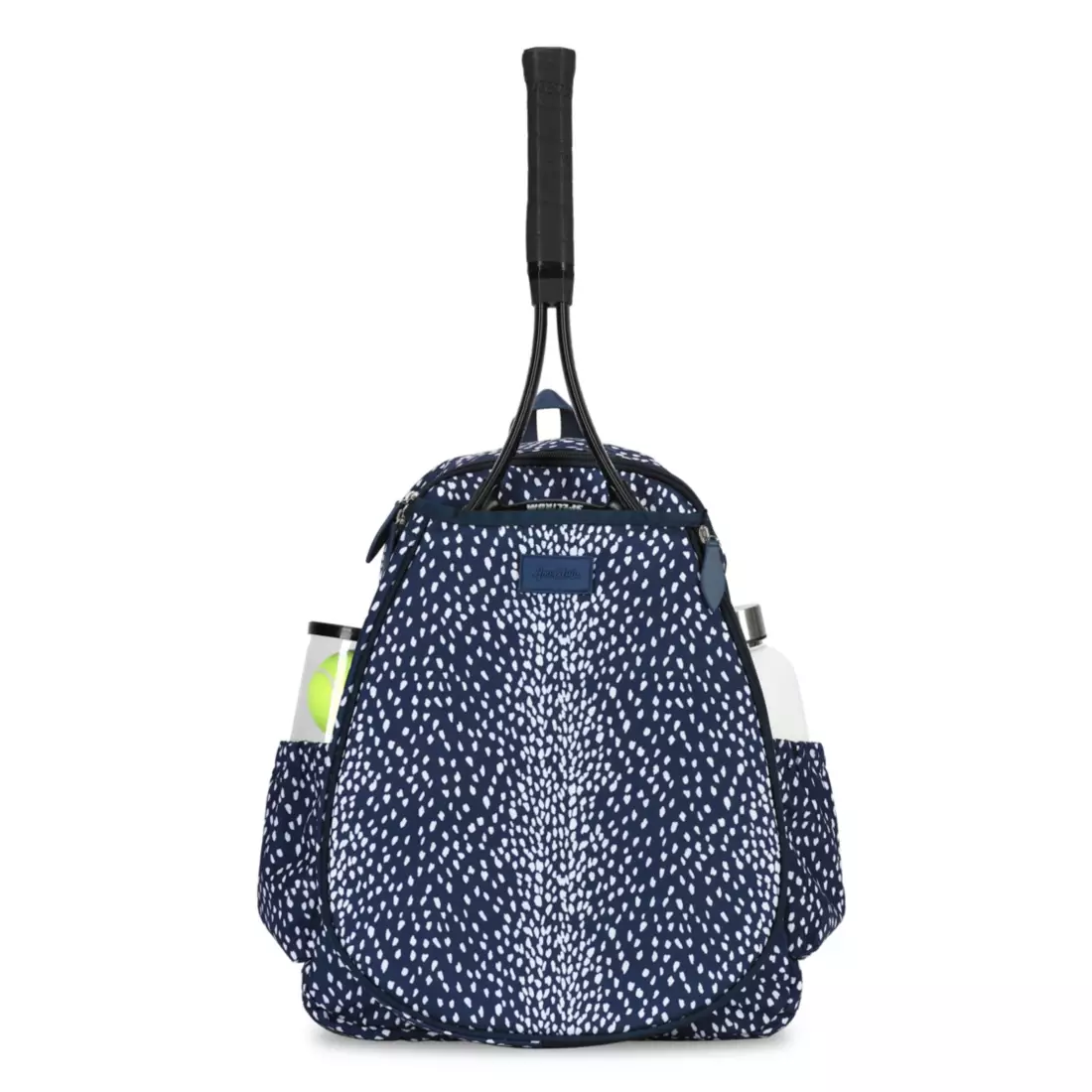 Every tennis player needs a good tennis bag. This Ame and Lulu tennis backpack is stylish and practical. It fits two rackets and has padded, adjustable straps. There's room for balls and water bottles. This is a cute gift that she'll appreciate whenever she's on the court!
Ball Machine
If you want to help her improve her game, a ball machine is a practical gift that she'll definitely enjoy. This one has speeds from 10-50mph and has hours of playtime. It's lightweight so she can bring it with her. This is the perfect gift for any tennis coach or even just a player who wants to improve her game!
Personalized Tennis Balls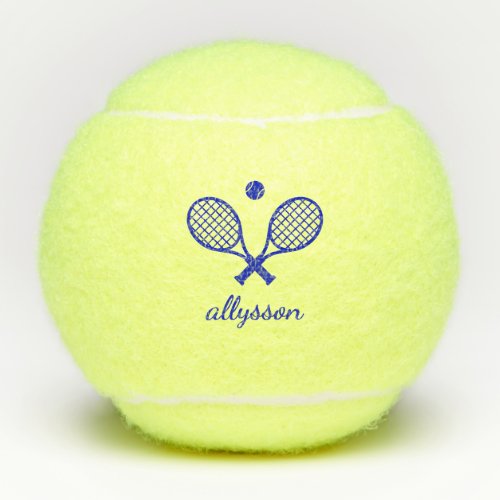 Help her step up her tennis game with these cute personalized tennis balls! This racket pattern with the name underneath is available in four colors. It comes in a pack of three and you can pick between two different brands of tennis balls, so it's truly a gift she'll appreciate it.
Tennis Ball Saver
There's nothing worse than going to hit some balls and realizing that they're flat! This tennis ball saver will help avoid that fate. It's pressurized so that balls won't lose their bounce. It's like having a new ball every single time!
Meaningful Gifts for Tennis Lovers
These meaningful gift ideas for tennis lovers will help you find a gift that shows her just how much you care about her. They range in price so you can find the perfect gift for her.
Chocolate Tennis Balls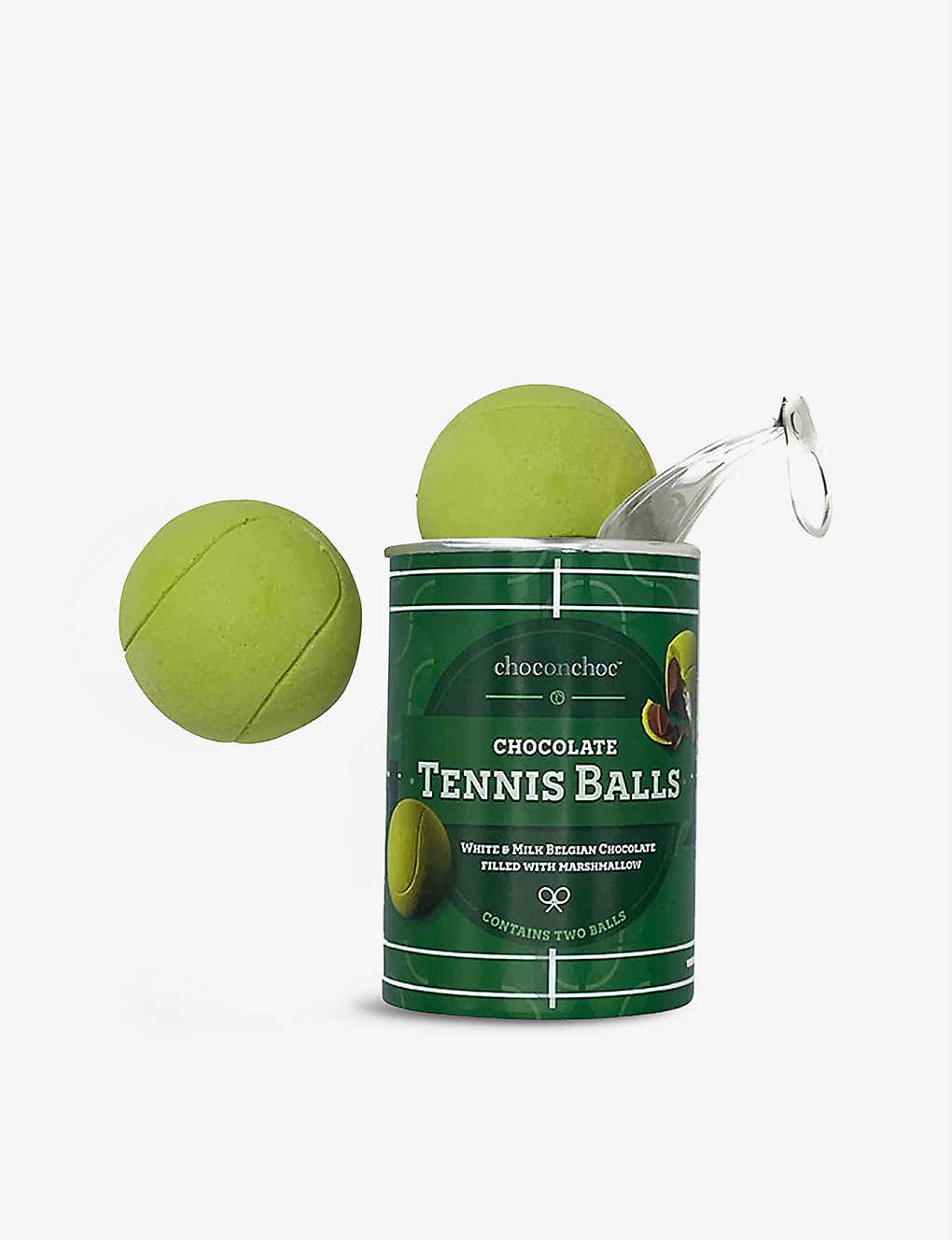 Chocolate tennis balls are an excellent gift for any tennis lover who also loves chocolate! These are handmade in Great Britain and are made with white and milk Belgian chocolate. They have a delicious marshmallow center, as well, for a dreamy chocolate gift that she'll enjoy.
Related: Cruise Gift Ideas for Her
Tennis Racket Necklace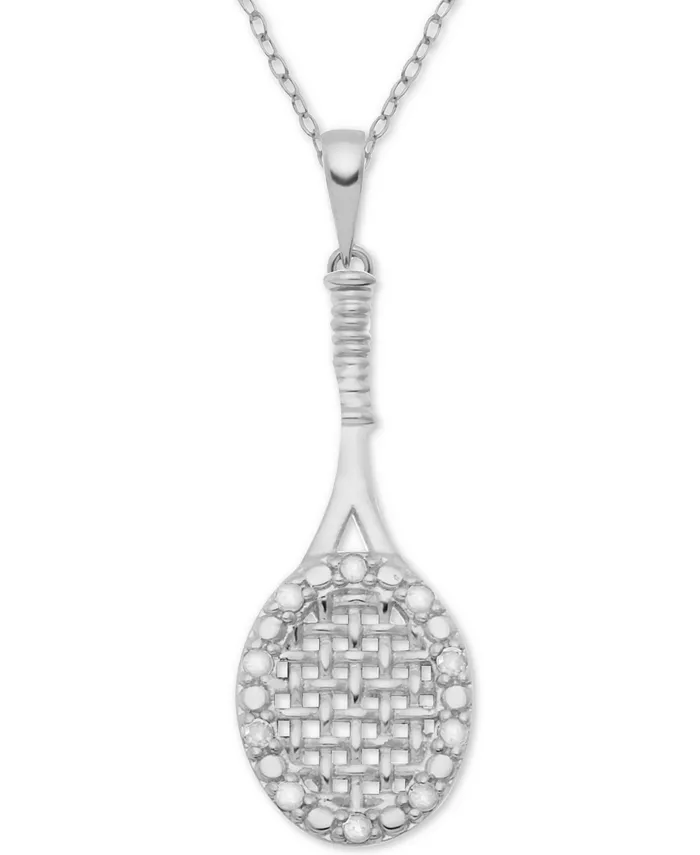 For a meaningful and thoughtful gift, consider this sterling silver tennis racket necklace. It has a round tennis racket pendant surrounded by little diamonds and comes with an 18-inch chain. You can include jewelry protection, as well, to protect the gift. She'll be serving up glamour with this wonderful gift!
Tennis Gift Basket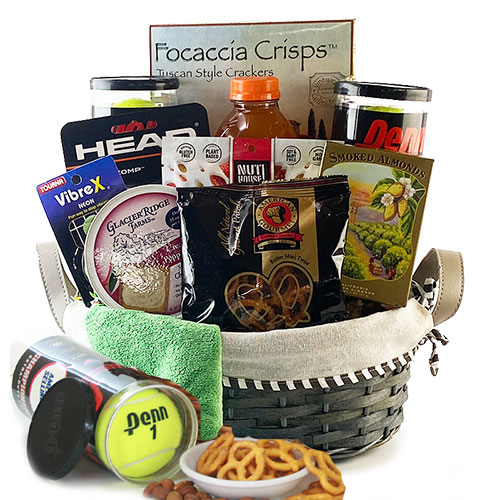 If you're not sure what to give her, then give her a bit of everything with this Match Point tennis gift basket. This is especially great if you can't be there for the big day. It includes tennis balls, snacks, racket overgrip, and more! It truly has it all, so it's a great gift for anyone.
Tennis Bracelet
For a meaningful gift for a tennis lover, consider giving her a classic tennis bracelet. While there are many to choose from, this opal and diamond bracelet is both affordable and beautiful. It has 18 gorgeous opal stones and three genuine diamonds. With gold plating, this is a classic gift that she'll cherish and wear for years to come.
Related: Sterling Silver Mother's Rings
Custom Tennis Racket
Did you know that you can customize a Wilson tennis racket? You can pick from four different models and choose custom colors, add text, and more. This is a gift that she'll truly appreciate. She'll think of you whenever she plays with this racket!
Tennis Christmas Ornament
A personalized tennis Christmas ornament is a wonderful Christmas gift for any tennis lover. This one is a cute figurine and includes the chance to personalize it with a name and year. It's an affordable gift that she'll love to hang on the tree each year!